Shop
Explore the Animals Fiji shop with 100% of the profits going directly back into helping the animals of Fiji. Feel great about treating yourself or a loved one!
Clothes
We offer a wide range of clothes for men, women, and children, in all the latest Animals Fiji styles and trends. Whether you're looking for an item to remember Fiji by or just want to update your wardrobe with some fresh new pieces, we have something for everyone. Shipping available worldwide!
Check out the Animals Fiji clothing store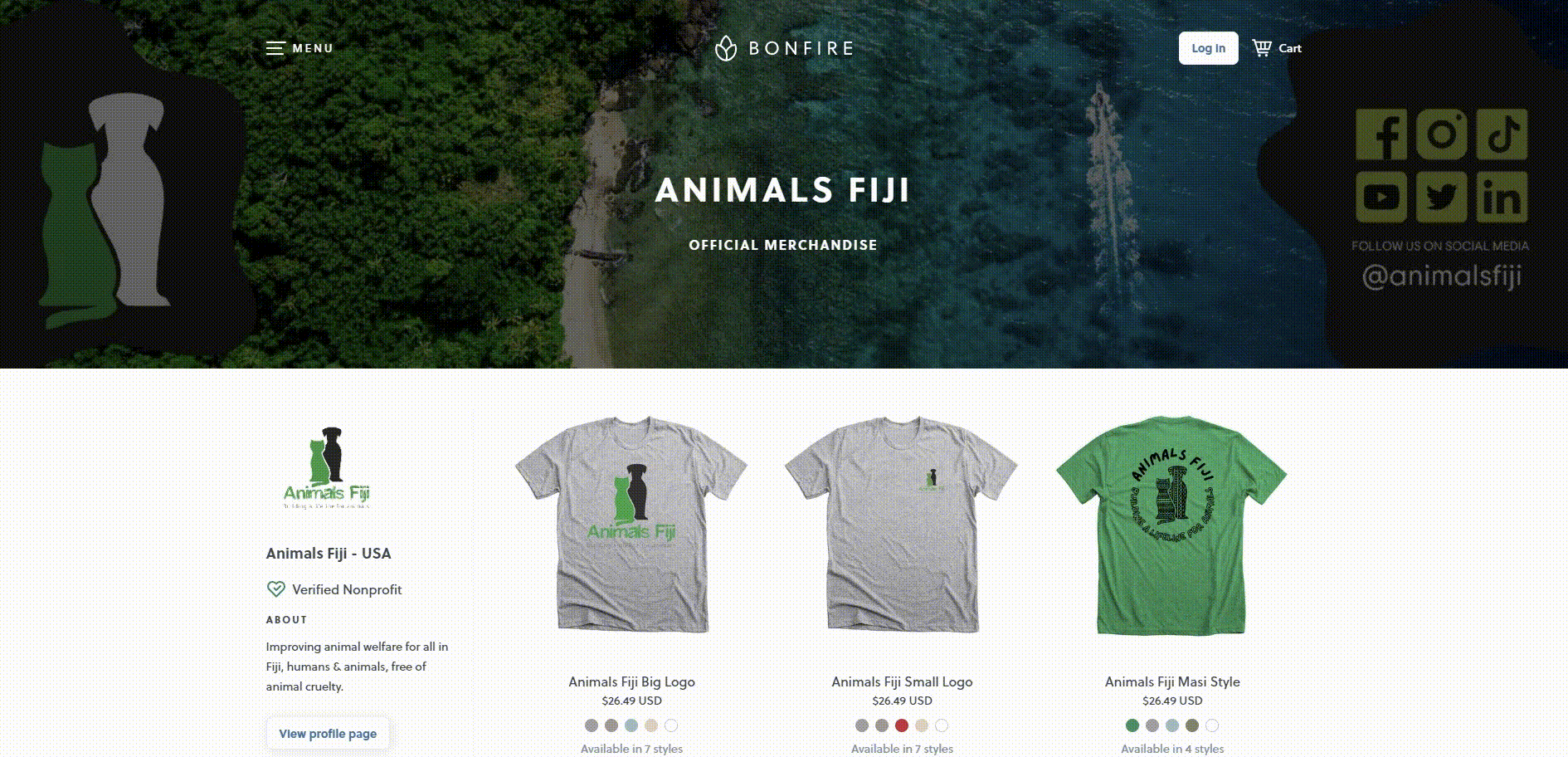 Charity Shop
Come to the Animals Fiji Nadi Head Office & Clinic for a wide variety of items in our charity shop. Our selection of items includes Woof Wash, books, pet toys, collars, Animals Fiji branded tote bags, hats and more!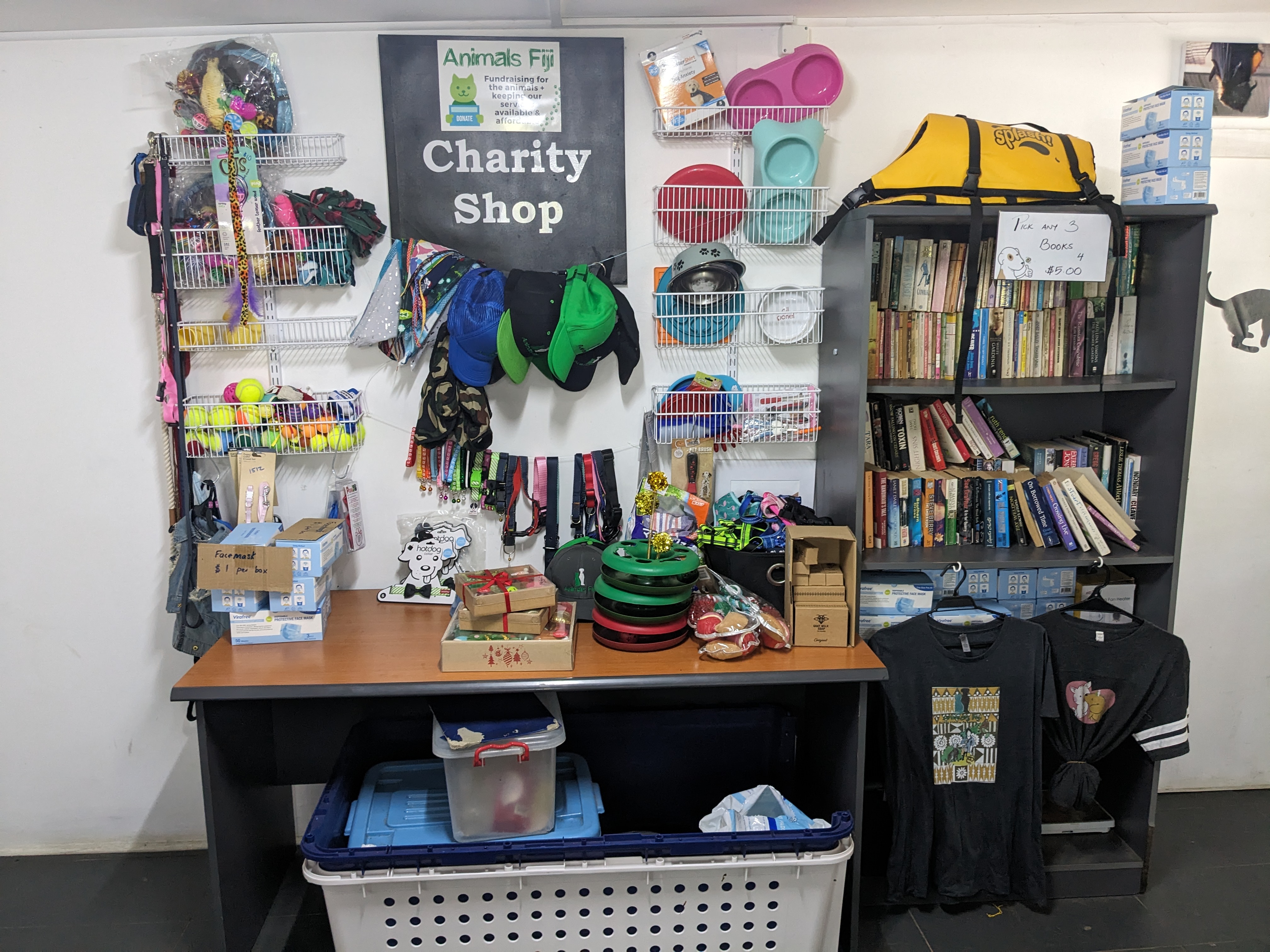 ​